Limited Edition Collection
This Christmas, take yourself on a journey back in time. To when you stayed awake all night listening out for Santa's sleigh and his army of reindeer, eagerly anticipating the gentle thud of his heavy footsteps as he delivered your presents. To waking up early on Christmas morning, feeling electric with excitement for what you'd find waiting for you under that tree. To eagerly tearing apart that wrapping paper, bursting to discover what Santa's elves created for you.
Take yourself on a journey back to a time when a fairytale world of toy workshops, joyful elves, and red-nosed reindeer were real, and there was nothing that filled your heart with more joy and delight than the magic of Christmas morning.
This season, Circa Home is transporting you to a time of wonder and childlike fantasy. With a Christmas collection featuring beautifully-crafted, intoxicating and divine fragrances in packaging that brings together playfulness, frivolity and youth with traditional Christmas aesthetics in a modern twist fit for the festive season.
Designed with eye-catching colours, bold prints, and hints of luxurious metallic gold, the Christmas collection packaging itself is a sight to behold. But it's what's beyond that where the true magic happens, and the joy of Christmas gifting begins.
Returning for another year of festive cheer is the scrumptious and tangy Raspberry & Rhubarb. The delectable scent can be enjoyed in the beautifully gold-speckled soy candle votive, or the fragrance diffuser in similar elegant packaging.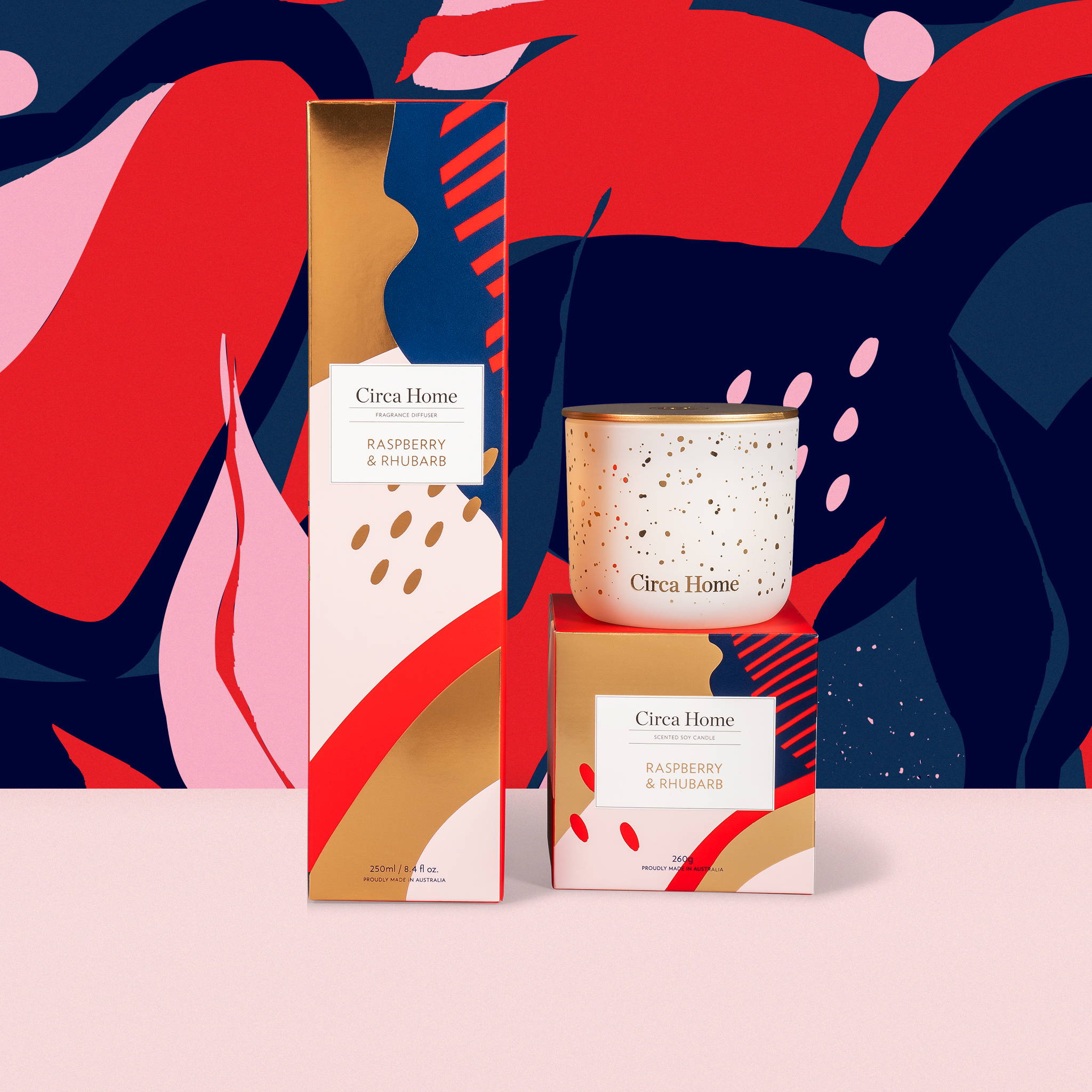 And, not to be out-done in the dessert department, Gingerbread Cookies makes its debut, with a candle boasting the tantalisingly sweet and spicy notes of dry ginger spice, golden syrup, brown sugar, apple and vanilla. It's almost like the scent of Christmas morning itself.
When it comes to other gifting options and sets, the Circa Home Christmas Collection offers nothing but choice.
The Mini Candle Bon Bon Trio features the much-loved Circa Home classics Oceanique and Mango & Papaya, as well as Christmas favourite Raspberry & Rhubarb - perfect for your nearest and dearest who love to be spoilt for choice.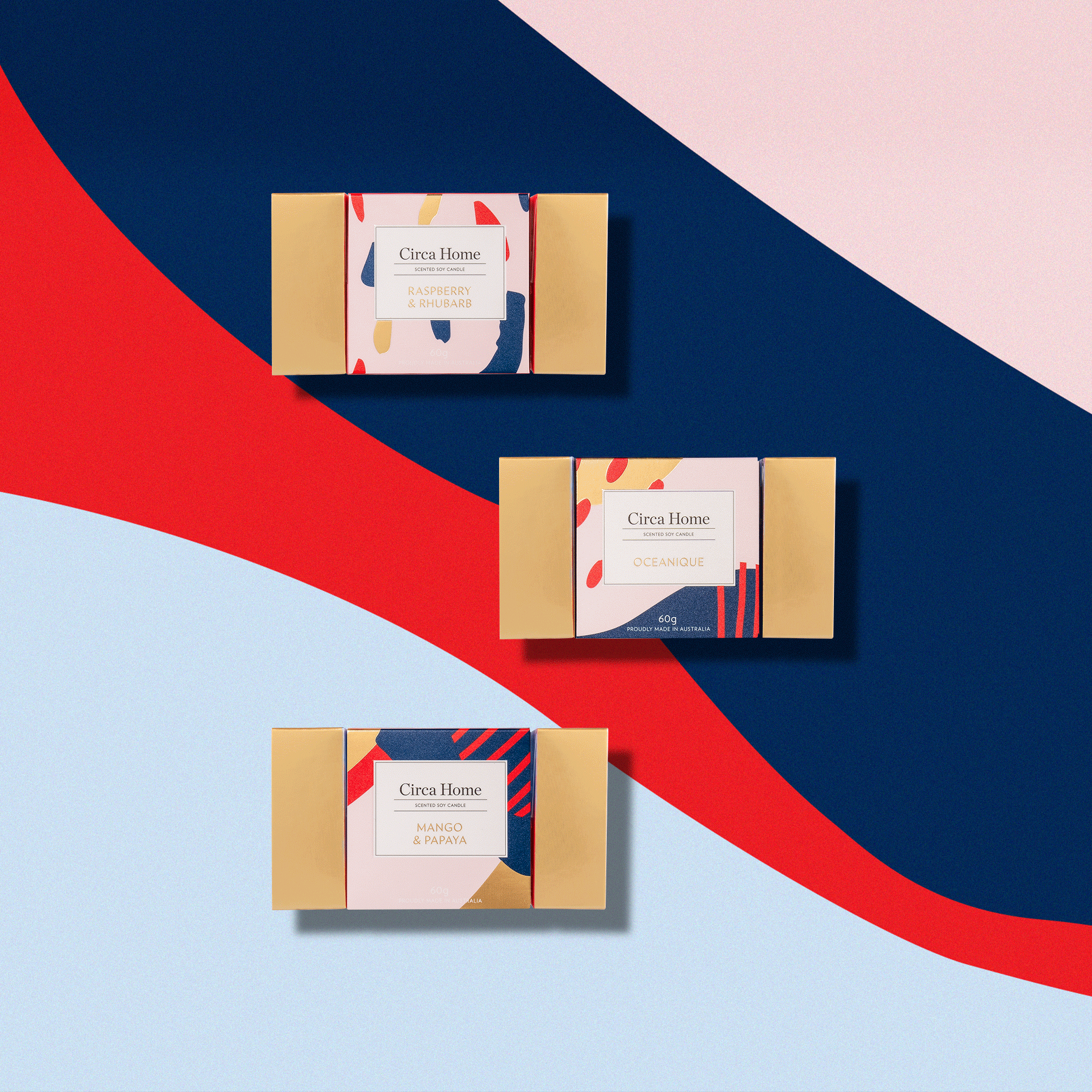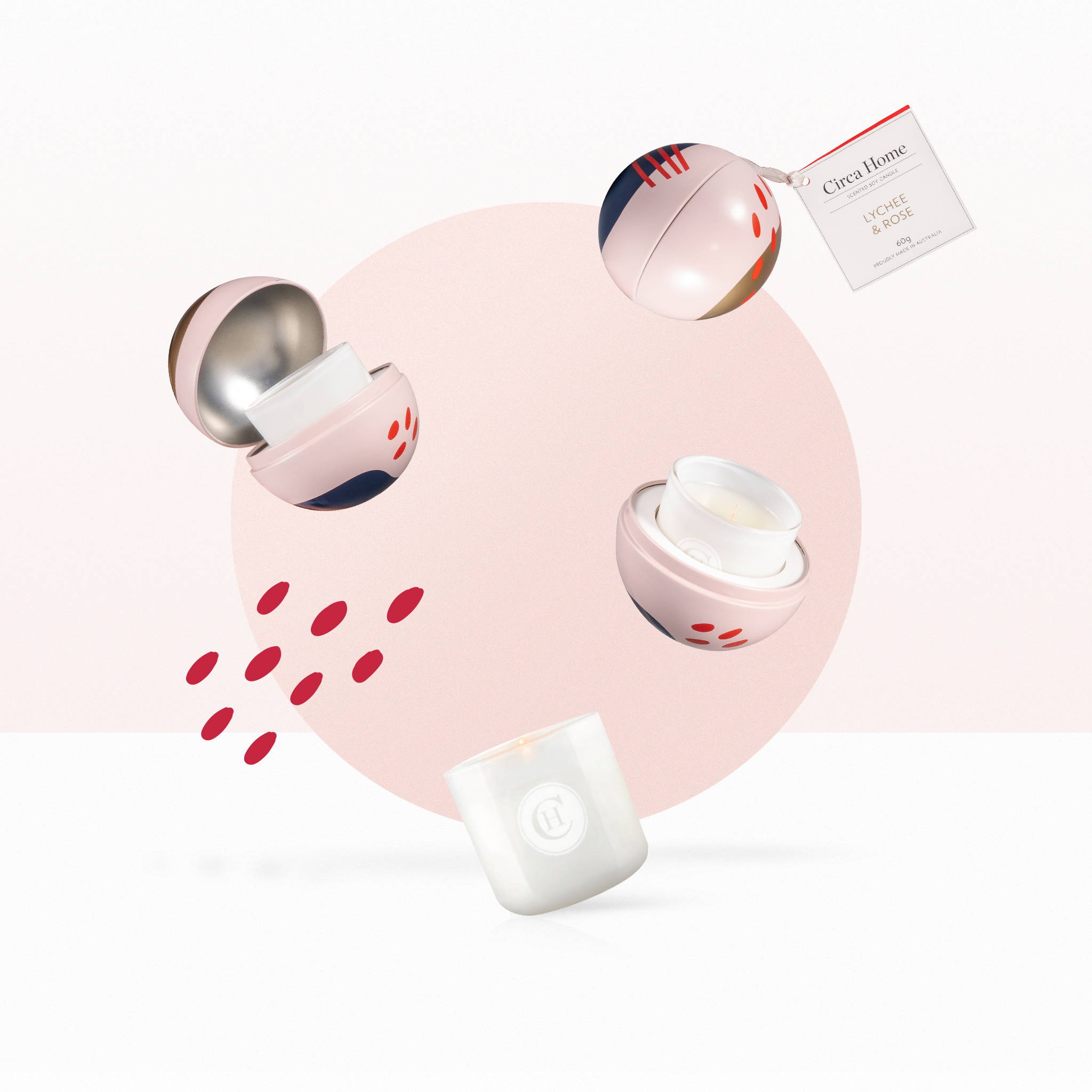 Lychee & Rose Mini Soy Candle Bauble
For stocking filler gifting that packs a punch, there's the juicy fruit and floral notes found in the Lychee & Rose Mini Soy Candle Bauble.
Christmas Liquidless Diffuser Set
Using the same dry-diffusion Scent Stem™ technology you've already come to love, we're delighted to release a Christmas adaptation containing Limited Edition Raspberry & Rhubarb and best-selling Jasmine & Magnolia fragrances. This spill-proof diffuser is perfect for adding festive cheer to busy households, especially during the chaotic Christmas season.
Mango & Papaya Hand Care Gift Set
Introducing the skin-loving and delightfully scented Mango & Papaya Hand Care Duo.
This set includes:
1 x Mango & Papaya 340ml Hand Wash
1 x Mango & Papaya 340ml Hand Lotion
1 x Ceramic Tray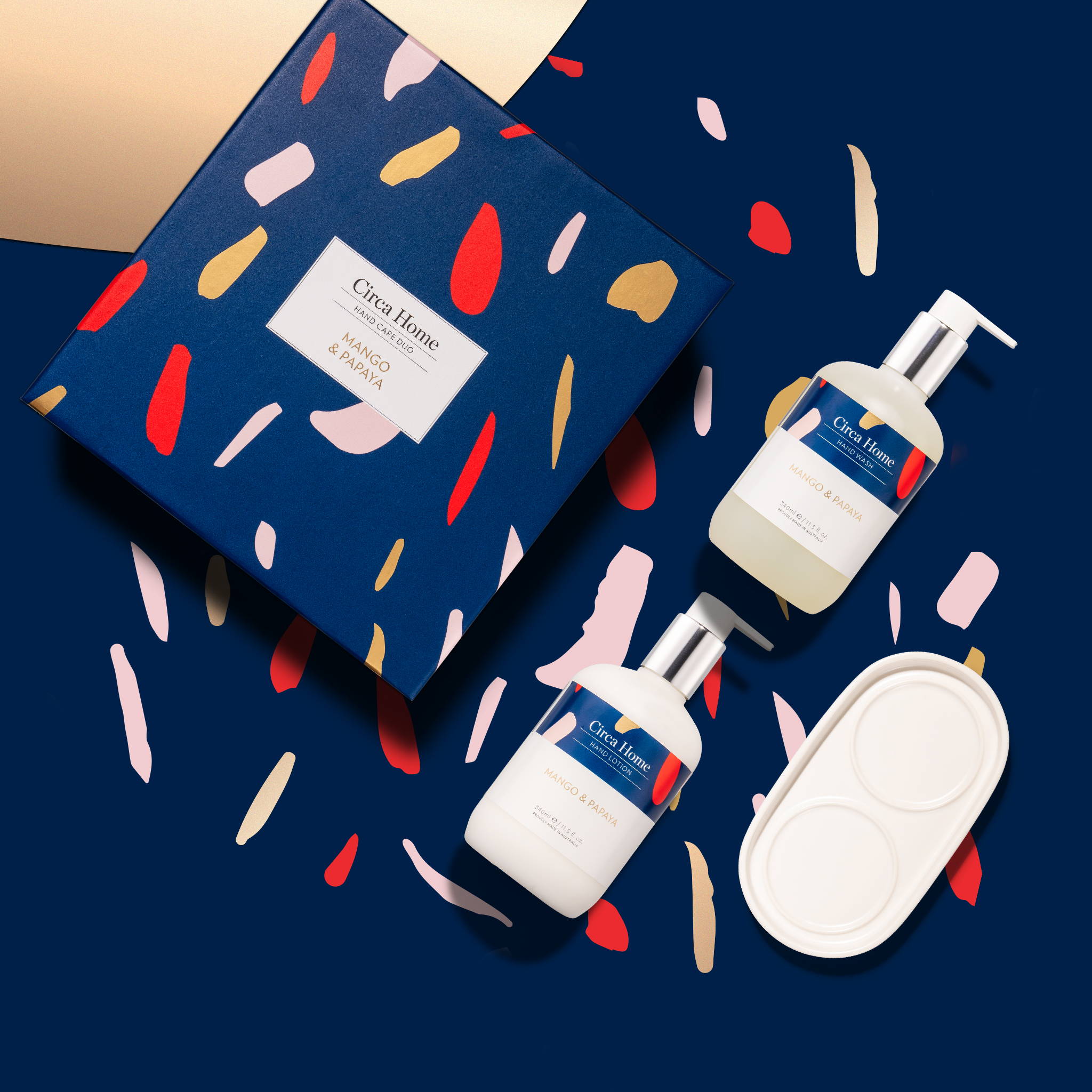 Oceanique Candle & Diffuser Gift Set
A guaranteed crowd-pleaser with its fresh, uplifting scent of Orange Blossom, Bergamot, Patchouli and Sandalwood.
This set includes:
1 x Oceanique 260g Classic Soy Candle
1 x Oceanique 250ml Fragrance Diffuser
This season, we invite you to join us on a journey to a Christmas of magic, and a time of wonder.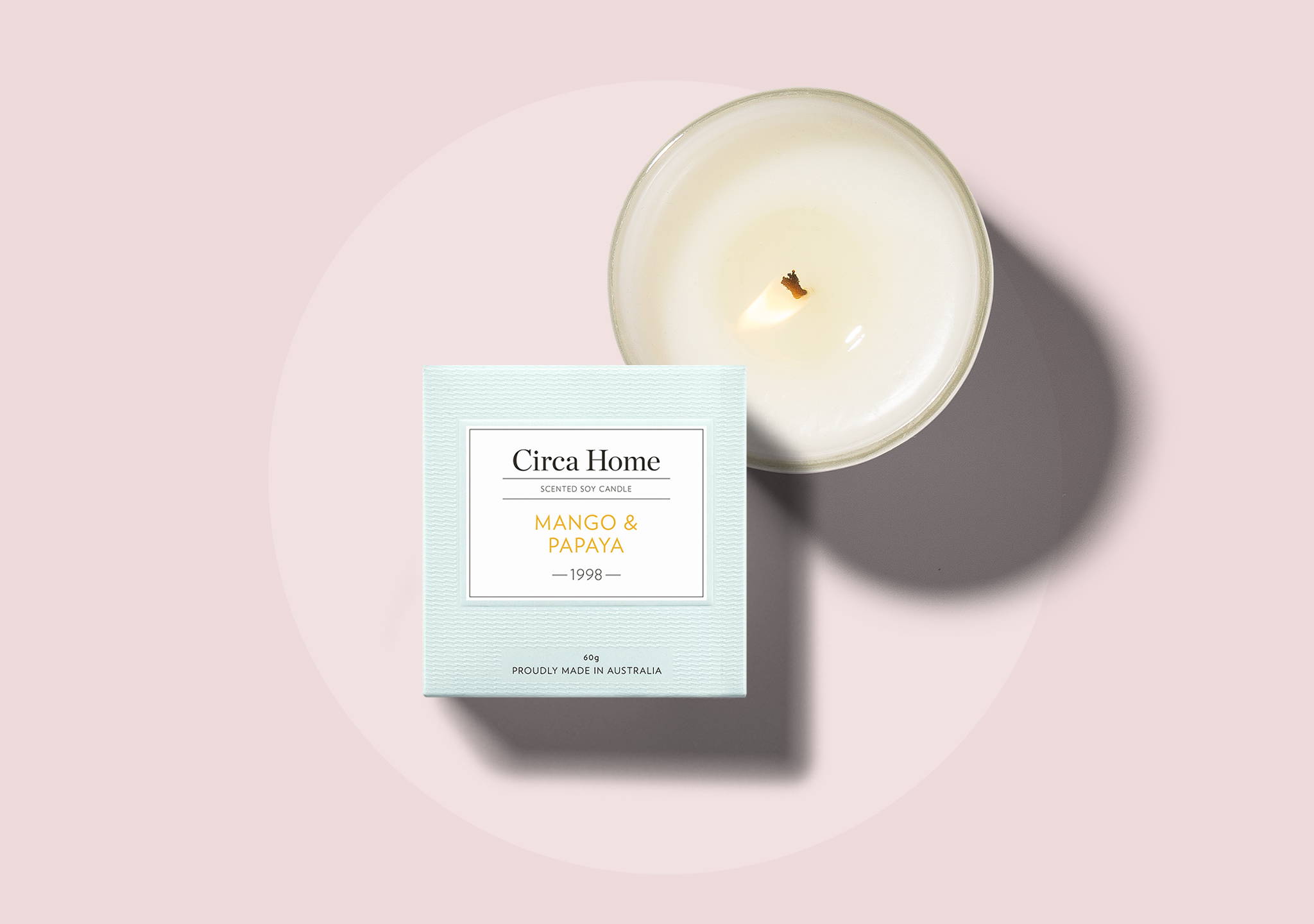 Your Complimentary Mini Candle*
Receive a complimentary Mango & Papaya Mini Soy Candle, valued at $18.95, with orders over $60. Yours with code CHRISTMAS.
Offer ends Wednesday 25th November or while stocks last. T&C apply.